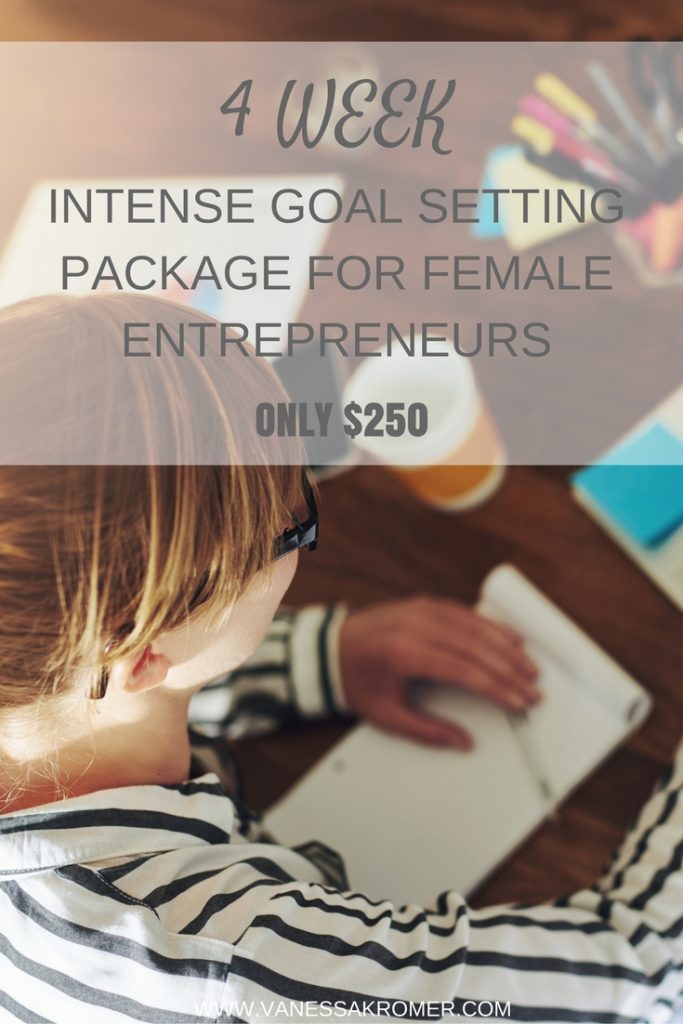 Are You Tired of NOT Crushing Goals?
Wait no more my friends. You do not have to keep wasting time with goals that you do not accomplish or hold yourself accountable for. I understand how hard it can be to set goals and achieve them. But there is a better way. Let me help you.  Stop running around in circles trying to do too much or nothing at all. Stop watching from the sidelines while all your other entrepreneurial friends become successful and pass you by. YOU CAN DO THIS!
Want To Know How?
Ladies, setting ONE key goal at a time is your fastest and most effective way to get things done. So many times I see women trying to do too much at one time and never really end up getting anywhere. I see this daily. And I help women daily to set and crush one goal, whether big or small.
Setting Goals Is My Jam.
It is what I do. My biggest coaching NICHE is being able to form a goal system with my clients and putting into action with them. There is a magic secret sauce to this, though, a detailed way, shape, and form to be able to come to this "goal". There is a strategy involved. We do not just set a random goal and move forward. No. We dissect the situation and coach it through.
My Offer.
Because my largest area of clients falls into the goal setting genre, I have crafted this special package for INTENSE goal setting and accomplishment. Here is what YOU will get for $250.
// four weeks of private coaching
// Insanely in-depth strategy coaching to discover goals needed
// Goal selection and action plan
// Your four-week outline for goal with detailed timelines
// Detailed custom calendar
// Five 60 minute coaching calls for the four weeks
// Unlimited email, FB, nd text communication for four weeks
//  Weekly plan and affirmations
// Downloads and workbooks
// Accountability
// Post coaching plan and strategy
// Deep coaching discounts for one year afterwards
// Curated list of reading materials for optional reading and growth
// Goal crushing gift from Vanessa
// FREE ebook "Creating Passion For Your Success."
// FREE goal setting workbook
// FREE "5 Ways To Brain Dump" download/pdf
****ALL of this for only $250. This is bananas!
What Do I Need From You?
// A Can-Do attitude
// Determination
// Passion for yourself and your business
// A yearning for more out of life
// Positivity
// Willingness to learn and implement
// Dedication to the plan
Ladies, how can you refuse this offer? You cannot afford to pass this up. I literally will hold your hand through this goal to get you on your way to success in life OR in your business. Set up a FREE call with me today to chat about this. https://app.acuityscheduling.com/schedule.php?owner=11813554
Grab my FREE ebook here http://www.vanessakromer.com/free-e-book-was-11-now-for-a-limited-time-it-is-free/
I cannot wait to start with you soon!
XO~ Vanessa