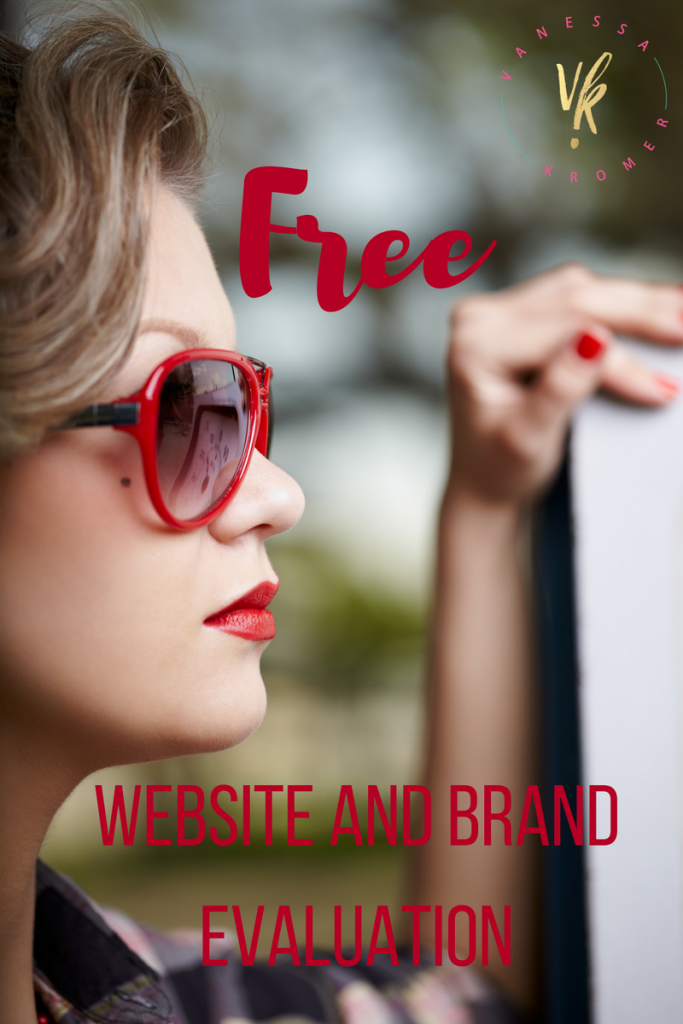 FREE?
Yes, you heard me right….I am doing FREE website and business brand evals. What the heck does that mean? It means you cannot go wrong! I am offering to be another pair of eyes and ears for your business, through potential clients eyes and ears and as an entrepreneur myself.
Are you a…
/blogger
/business owner
/service provider
/online business
/creative
/product provider
/entrepreneur
/artist
/brick and mortar
/online magazine
/author
/freelancer
**Then YOU need me to look at your website for FREE!
What Will I Do?
I am going to take a quick 10-15 minute walk through your business. With unbiased eyes, I will note suggestions and wins! Then guess what? I am going to record a voice message for you and talk you through the notes I have for you. WOW. How can you say no to this?
Why Bother?
Why should you bother? It could change your business for you. It is FREE and it requires nothing of you. FREE advice and FREE accolades. Why would I bother to do this for you? Because many months ago, someone did this for me and it helped immensely with my business. Because my passion is helping FEMALE ENTREPRENEURS, BLOGGERS, BUSINESS WOMEN and FEMALE CREATIVES. This is what I do.
So let me serve you, I promise something will come out of this.
Thank you!
XO~ Vanessa