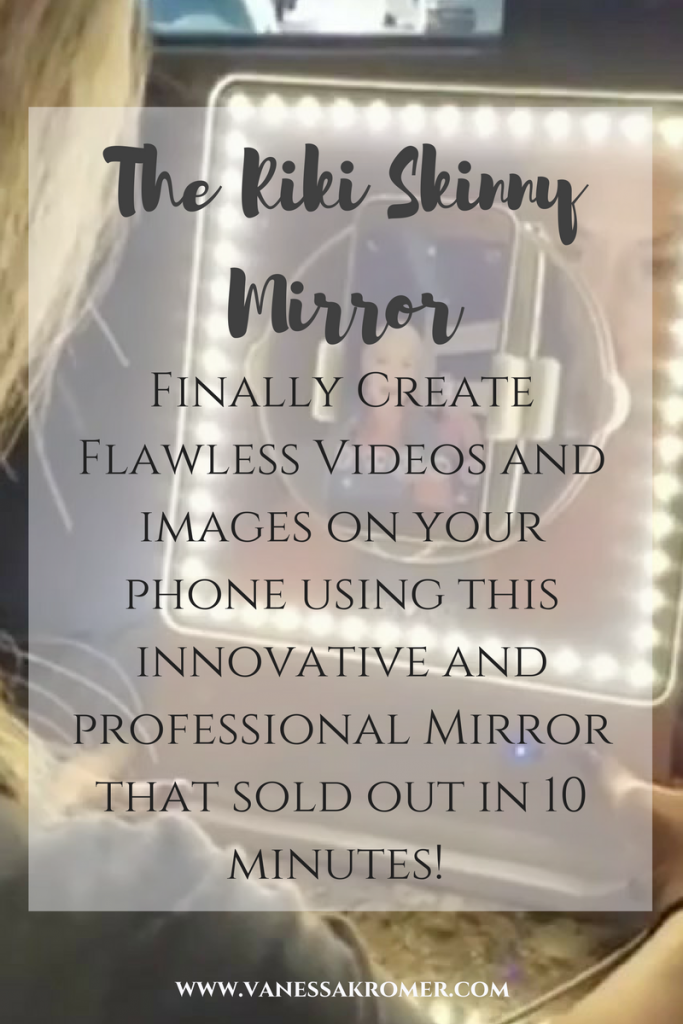 The hottest mirror in the professional world
that sold out in only 10 minutes is now a Limelight Exclusive, the Riki Skinny Mirror.  Because of its incredible lighting (yes, it will make you look younger), attachments for a magnified mirror and phone, along with Bluetooth capabilities, this mirror sold out in the US in a flash and customers have been waiting months to get their hands on it.
This mini, lighted mirror comes with an adjustable stand, as well as a phone clip and 3x magnifying mirror attachment that magnetically adheres to the mirror.  The phone attachment will allow you to record or snap pictures at varying angles.  The lights around the mirror have five different settings, and the mirror itself has a rechargeable battery.   It also has Bluetooth capability, with buttons on the bottom right, so your arm is not in the picture. The mirror is 10″ high and 9.25″ wide.
Ladies this mirror is NOT just for doing your makeup. Oh no….this beauty is made for recording videos and images for entrepreneurs like yourself. Finally,  a mirror made for girl bosses who want to look gorgeous on film and be hands-free while recording!
Are You Ready To Up Your Video Game?
Wait no longer and see what the buzz is for yourself! Mine is in the mail, and I cannot wait to open it and start working my business like a boss! Hop on over here to check it out! This IS the mirror for YOU! Stand out against your competition and grab the Riki Skinny Mirror today! Get the deets
XO~ Vanessa