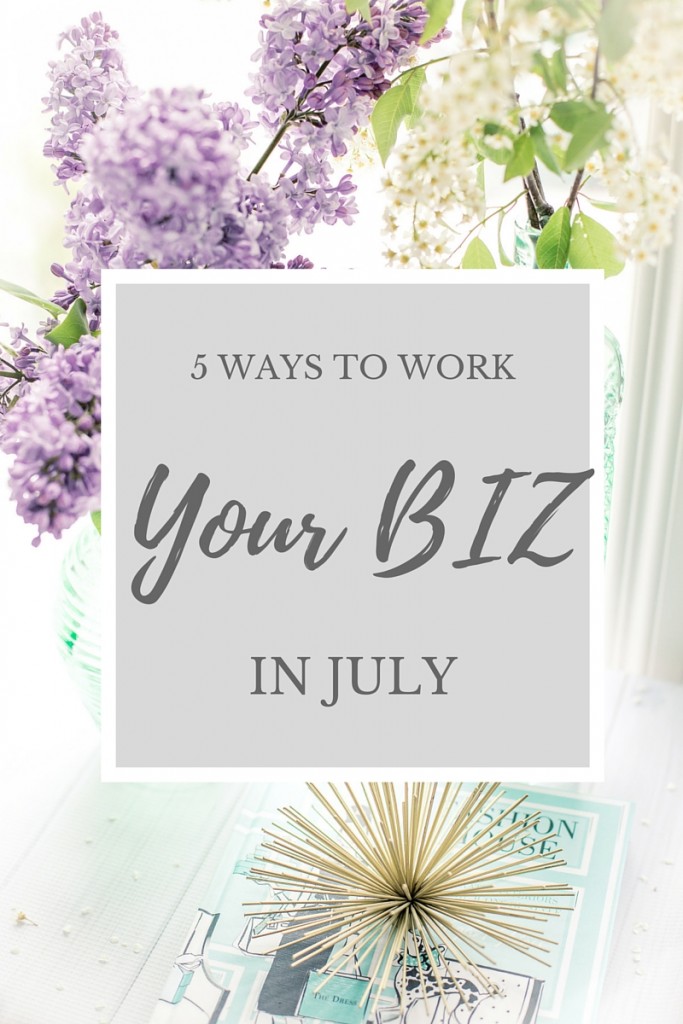 Sweet Summertime.
Boy is it hard to work in the summer. I was at the hair salon today and my stylist asked me how my summer was going. I said "what summer?" and laughed. Really what I meant to say was that I was enjoying sleeping in, not driving the kids to and from school everyday, not as many dance runs, no school lunches to make, staying up late and just vegging out. Is that summer?
What About Work?
So yes I work from home, but it surely has been a struggle to get my mojo back. After a long 9 months of the daily school routine, this Mama needed a break. So I crashed the moment the last school bell rang. Time to get back to work. Yes, the sun is shining. Yes, kids are jumping in the pool. Yes, hubby is out back on the bbq. Yes, Mama needs to get on it too.
5 Ways To Work Your Biz in July.
Drumroll, please…..Working during those hot and steamy July months can seem daunting when all you want to do is a cannonball into the pool to cool off. I get that. I am right there with you. I was so hot in the salon today that when my girl went to wash my hair she used cold water and I was loving every minute of it. I almost grabbed the hose to give myself a shower right there in the salon, it felt so good. So let's beat the heat!
1. Change your home office hours. If you are a WAHM or work from home at all, then why not switch up your hours for the summer? Block out some hours during the day for phone calls and/or work that has to be done during a typical 9-5 but plan on doing most of your computer work in the evenings when it has cooled down and you can put your feet up. Do not feel guilty about this. Enjoy your day. If you are out running errands or having fun, schedule some office calls during the time when you will be on the road to and from. Make it work.
2. Gather up some summertime recipes. There are so many refreshing summer salads, meals,  and drinks that you can make ahead and have in your fridge ready to pull out while you work. This way you will not get down in the dumps having to think about cooking when all you want to do is play outside. A nice cold veggie summer salad with fresh fruit and a glass of  cold punch will keep you HAPPY while you squeeze in those work hours.
3. Make some time to read a few books this summer. In between those work hours, invest in some great summer reads to enjoy poolside or while lounging in your hammock. Some of my favorites are here. Grab a handful so you can toss them in your beach bag as you are out the door. Reading is kind of like working right?
4. Work with a friend. What? That's right, I said work with a friend. Nothing will boost your summertime moral like having office hours with a friend a few times each month. She is a lady boss and so are you,  so why not lady boss together? If you already prepped for steps 1 through 4 then gather all that up, grab a friend and do it all together. One of you is sure to have a large kitchen table to spread out on right? Make some fresh lemonade and tuna salad and you are set to get down to business!
5. Minimalize your workload. Sit down and really look at your daily tasks. What can you pass on to someone this month? Who is looking for more responsibility and is eager to work harder? What can you cut back on for the summer? Blog posts? Phone appointments? Social media? Partnerships? Clients? How about hiring a virtual assistant for the summer?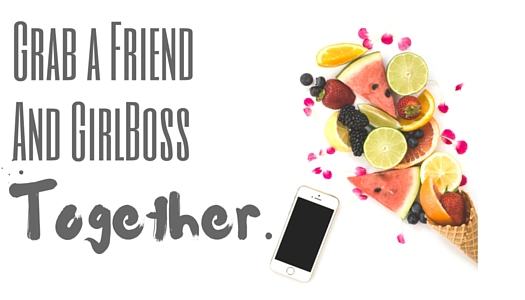 Bottom Line.
Take a break ladies. It is okay. Enjoy your summer and ease up on your workload if possible. We cannot be perfectionists and overachievers all year long. And even if you cannot cut your load, try these 5 tips to rock out your July and summer. Give them a try!
I'd love to hear what you think about my tips. Let's chat about it.
XO~ Vanessa