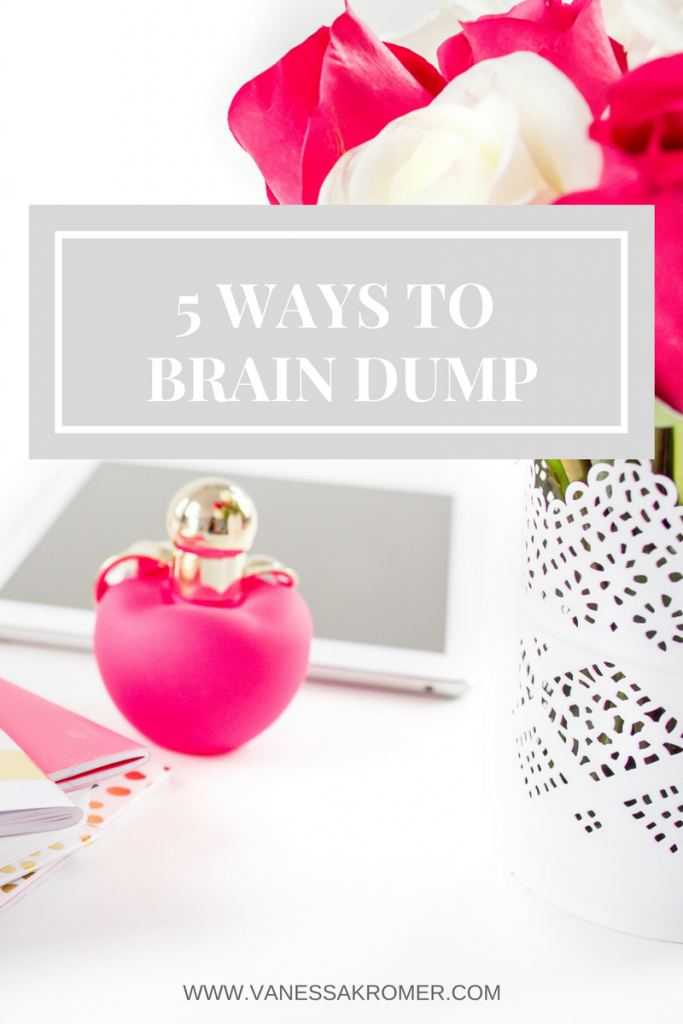 Do You Brain Dump?
If not, you should be. It is essential to staying on top of not only your business. But your life. I have always been a planner, paper, and pencil kind of girl. But brain dumping is so much more than using your planner. It literally is a BRAIN DUMP. Let me tell you about some of my favorite ways to brain dump; it is so much fun!
5 Ways To Brain Dump
1. A regular old spiral notebook. I say spiral because you will want to be able to turn the pages fully over and not have to bend a spine on let's say a journal type book without a coil or spiral.
2. 3×5 notecards or the bigger ones. Sounds silly but you can totally dump on a notecard and paper clip it to your planner each day. Then you can keep the notecards in one of those little plastic box shaped note card holders, in order so that you can refer to them.
3. The Savor Success Daily Planner. These beauties are in addition to your normal paper planner. Specifically for brain dumping. I use them, and they are amazing. Keep them in your purse and on your counter or desk all day long.
4. A clipboard with paper. I like this idea a lot. It is great for dumping because it makes you feel special to use the clipboard. I am a major school supply junkie, so maybe I am exaggerating just a tad. But really this is a great way to dump daily, and you will always have a solid surface to write on.
5. A chalkboard or white board. These are amazing IF you have an office where you can have a big enough one on the wall. They are not that expensive and can be a major asset to your family and your business. Why not put one up in the laundry room if you have room? An office or even a nice hallway?
Brain Dumping Tips
1. Make sure to date everything
2. Write it all down, do not be afraid of it
3. Try to bring it with you if you can
4. Don't just dump it and then forget it
5. When you think of it, write it down
What To Dump?
EVERYTHING. Your schedule, appointments, grocery needs, pick up/drop off times, work window, dinner plans, paperwork, bills, homework, something you have been putting off, ideas, affirmations, scriptures for the day, that favorite song that pops in your head, reminders, your to-do's, stops you need to make and so on.
So Are You Ready?
I cannot wait to hear about how you create your brain dumping. Please share with us your ideas and thoughts.
XO~ Vanessa